Crucial preparation for a Meghalaya paddling trip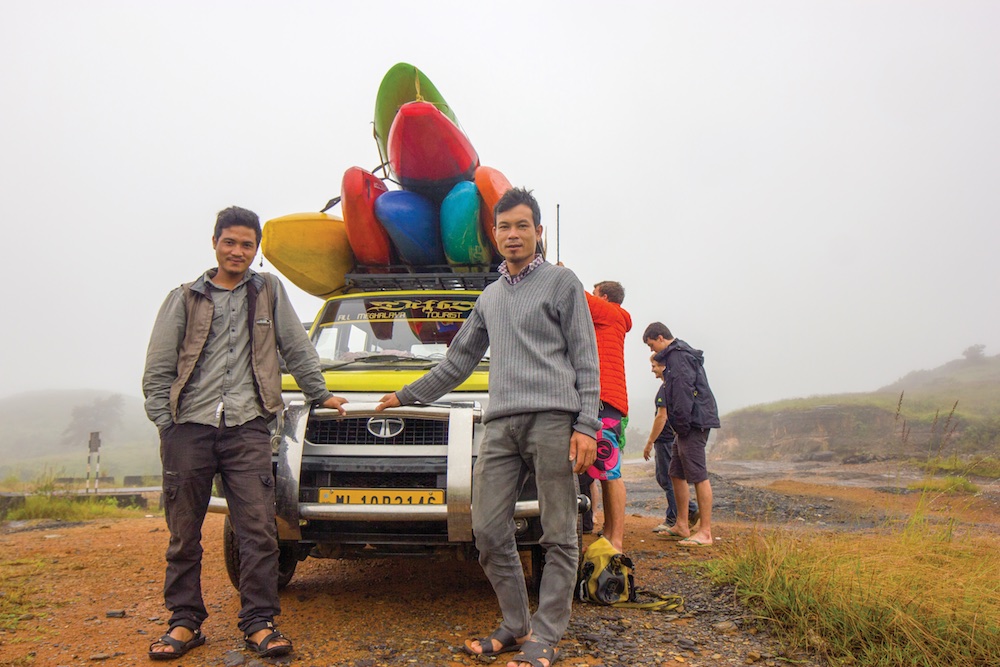 BEFORE YOU FLY
Buy comprehensive travel insurance that covers the activities you plan to do.
How do I get to Meghalaya?
The easiest way is to take an internal flight to Guwahati. A taxi from Guwahati airport to Shillong (the capital of Meghalaya) takes roughly 3 hours.
Guwahati Shillong transport:
Pandit +919774028366, +919615322558
Visas and Permits
The visa process to India varies from country to country but are generally organised through a company called VFS global. Most of the process is done online.
When to go
Monsoon generally comes in June or July and then rivers will be extremely high. Generally August to October is the best time to visit. Towards the end of November levels will be low.
TRANSPORT IN MEGHALAYA
The best way to get around Meghalaya is by sumo (jeep) which have space for 7 including the driver.
The drivers listed below have a lot of experience in taking paddlers out around the State.
Man +918731097992
Banjop +919089889431
Amber +919774136298

Guided Trips
Callum Strong, James Smith & Banjop Iawphniaw offer guided trips around North East India on their customised bus.
www.allindiaoverland.com
Registration
On arrival into Shillong, report to the Foreigners Registration Office located at IGP Point. Apart from it being a mandatory law for all foreigners to be registered with the Police, there are several advantages to doing this.
If there is an issue and you end up hitting SOS on a satellite communication device, it will make rescue efforts much smoother. When an SOS is hit, international rescue agencies will contact their Indian counterparts located in mainland India who will then contact the State Police.
If you are not registered, State agencies and rescue teams will have a harder time in providing assistance, in a situation where time is of the essence.
Preparations for river trips
Home to countless rivers, Meghalaya is a world-class paddling destination. However, inherent dangers also lie in the aspects that make Meghalaya beautiful. It is remote in its access, dramatic in geology and has very volatile weather systems.
Discuss possible evacuation points along the river with your transport team. Make sure that you discuss areas/names for places along the way for extraction from predefined evacuation points with your transport team.
Make sure your transport team are in areas with mobile network throughout the trip to wait for news and progress messages from the river team.
Ensure that your transport team has the contact details of the local headmen or people in the area, as well as local government administration and hospitals.
Share your river trip plan with local contacts.
Familiarise yourself with the maps—gorges, nearby villages, possible trails, elevation profiles and jungle density for bushwhacking.
Plan out multiple evacuation options prior to your river trip.
Carry maps with you on the river and learn to identify where you are accurately, either digitally or on paper.
It is important to have at least one satellite communication device with the team with an extra battery or sufficient charge. If in a jam, climbing up to the top of river canyons will sometimes get you mobile signal, although this is not easy on many sections.
Have shoes with a strong grip.
Carry food for an extra day or two, water-filtration kits or tablets, a tarp, extra lights and batteries.
Always carry a comprehensive first-aid kit and know how to use it.